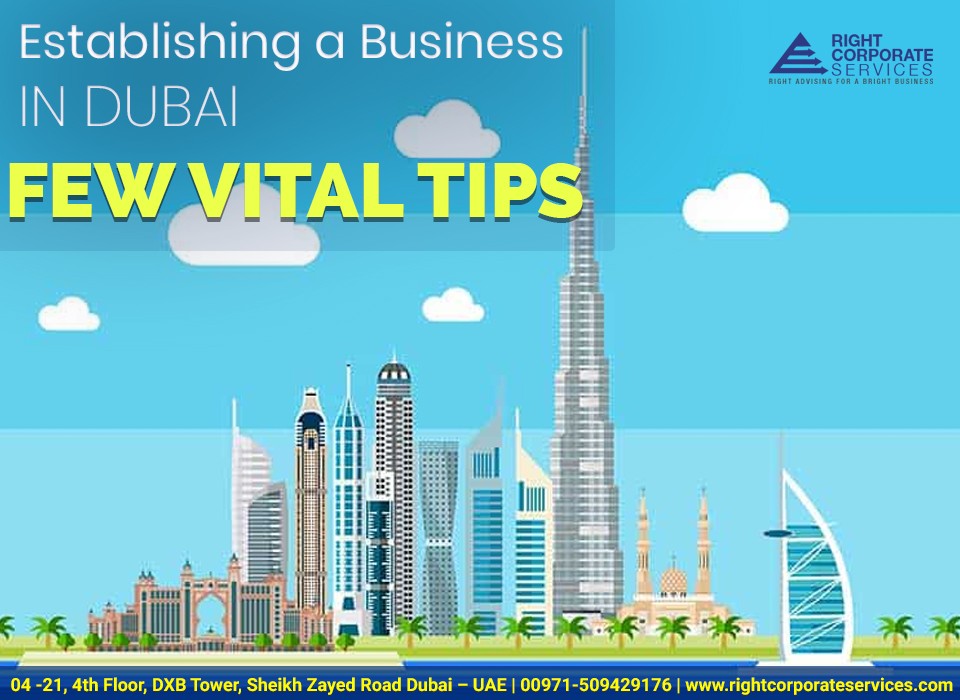 Nothing tops the feeling of being an entrepreneur and owning a flourishing and successful business set up in Dubai, United Arab Emirates. That said, the thought of going through the tedious approval processes and documentation discourages many budding entrepreneurs to the level where they feel like skipping the idea and look for other alternatives. With the exception of the limited few, there are others who are resolute to pursue their dream and go all out to turn it into a reality. Only the ones who play the game well and make all possible efforts to achieve the goal, walk away with the crown!
If you wish to be among the choicest few who stayed calm, hopeful and emerged victorious, then you shouldn't skip reading the tips below:
Do your Research
It is important to research and analyze the business or market you are going to establish. Keeping your own interest in mind, you must gain comprehensive intelligence about the trends and business profitability. This knowledge acquisition will empower you to start off on the right foot and do what is best for your business.
Ownership
The ownership requirements are quite elaborate and complex in Dubai business scenario, making it a prerequisite for you to be knowledgeable about every little nuance like the cost of setting up a Company in Dubai Free Zone before you start the business. The UAE law states that 51% involvement of a UAE national is required for any established companies except in certain circumstances like in some Free Zones such as Jebel Ali and Airport Free Zones. In case you are considering general partnerships, you must remember that this is limited to UAE nationals only.
Business License
The most important pre-requisite for conducting any business in Dubai is a genuine business license. The Dubai Government issues three main types of licenses: Commercial, Trading, & Professional. The commercial licenses cover all kinds of activities involving trading. On the other hand, professional licenses include professions, services, craftsmen, and artisans. Depending upon what you choose, it is important to remember that in order to obtain the licenses for certain categories, you will require the approval of certain authorities.
Hire a Translator
When you are a foreign national, it's always a good idea to hire a professional translator so that they can negotiate for you in Arabic. This is vital for obtaining document clearance as in Dubai, as well as most of the other Emirates in UAE; the majority of transactions are carried out in Arabic.
Take the help of a Professional Business Consultant
If you really want to straighten out the entire procedure of setting up a business in Dubai, it is best to hire the services of a professional consulting firm. A professional consulting company knows how to get things sorted or a streamlined and hassle-free business setup procedure. They also have an accurate idea of Cost for Dubai Mainland company formation. Being knowledgeable about the nuances of establishing a successful business in UAE, these professional business consultants can turn the whole procedure into a cakewalk.