Freezone Company Formation & Setup
Dubai is now a global city and a popular business hub at par with western nations and aspiring businessmen choose to invest in entrepreneurial setups in UAE free zones as it offers them access to high developed infrastructures, telecommunications, an affordable workforce and more. The free zones of UAE are favorable hubs for carrying out business activities such as companies in dafza, as they are not subjected to the commercial company law. In other words, the Free Zones in UAE and Dubai offer a host of benefits including zero corporation and personal tax, 100% company ownership, 100% reinstatement of capital and profits, no currency constraints, and 100% import and export tax exemption certainly add to the appeal.
If you are looking to benefit from expert Free Zone Company Formation Dubai, you should definitely get in touch with us at Right Corporate Services as we have the required skills and experience in providing comprehensive and dedicated solutions. Our experts can take care of all procedures associated with Dubai free zone company formation and assist you with business setup in Dubai free zone and company registration services for all the free zones in various parts of UAE.
Let Right Corporate Services help you with your Dubai free zone company setup in one of the many entrepreneur-friendly free zones in the UAE.
How can you benefit by setting up a Business in Dubai Free Zone
Free zones are undeniably the most encouraging locations for business setup equipped with modern infrastructure, flexible government policies, duty and tax exemptions, world-class business amenities and unmatched facilities.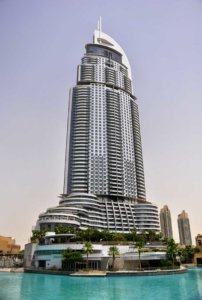 These are not the only factors that favor Dubai free zone company formation; as dafza is also a freezone, there are numerous benefits of forming a company in Dubai, like:
100% ownership for investors, despite their foreign nationality and country of origin
100% tax exemption on corporate or personal income or gains
100% reinstatement of capital and profits
Exclusion from all import and export duties
Handy office and warehouse facilities
Option for company setup by an individual
Exemption on corporate tax for 15 years that can be renewed for another 15 years
Complete secrecy of operations
Flexibility to engage in international business
Fewer renewal charges
Flexibility to possess properties, participate in multiple activities, and to open a bank account in Dubai
Option of liquidating anytime
Assistance in staff visas, housing facilities, and other support services
Dmcc Freezone
Basic requirements to establish a Freezone Company in the UAE
A free zone company is required to have a trade license in the activity of its intended business. This license has to be renewed every year.
The company must have an office in its own name in the Free Zone – rented and to be renewed every year.
The company must have a Manager authorized to act as the legal representative of the company.
The company must have at least one shareholder and the mandated share capital.
The company must not trade outside the free zone without a local distributor.
How Right Corporate Service can help you
Ease of doing business, enormous tax savings and favorable government policies lead investors and businessmen to setup their operations in Dubai free zones. Right Corporate Services has the experience and resources to help you realize your dreams of setting up a company without worrying about the red tape, free zone business setup cost estimation, dmcc freezone, visa applications, residence permits, documentation and licensing formalities, banking details, freezone license, etc., as our experts take care of all these requirements. As there are companies in dafza free zone too, we will help you out with that as well.
Contact us today for Dubai free zone company formation and our team of professionals will be glad to assist you with all the details.
What Is Free Zone?
A free zone is a segment of clearly defined and isolated land or setting, with a special tax, customs and imports regime, that is different from the mainland area (country) usually involving a status of extra-territoriality. Free Zones are planned for boosting international business through providing 100% ownership to expatriates and single window administration convenience. In UAE, free zones are either attached to ports or industry specific.
Why Free Zone?
The main idea of establishing free zones in the UAE was for them to serve as a central business hub for companies willing to conduct business with the outer world, not specifically in the UAE. Therefore, UAE free zone companies are intended to operate within the corresponding free zone as a hub for the worldwide operations and are not licensed to operate within the rest of the UAE. As a result most of the free zone companies during the initial days were engaged in import and re-export activities. But today, a large majority of such free zone companies do business with their clients in UAE and GCC through their local distributors.
What Activities Are Allowed In Dubai (UAE) Free Zones?
Each free zone has its own sector preferences and their facilities, rules, regulations etc are formed accordingly.  For example, in Dubai there are Jebel Ali Free Zone and Dubai Airport Free Zone which activities include import, export, manufacturing, processing, assembling, packaging, distribution, consolidation, storage and logistics. Dubai Healthcare City serves as a hub for healthcare-related businesses, Dubai Media City caters for broadcasting, advertising, and public relations; Dubai Internet City provides web-based services, IT support, and software development.
List of FreeZones in UAE:
Masdar City
Abu Dhabi Ports Company
Abu Dhabi Airport Free Zone
Khalifa Industrial Zone
ZonesCorp
twofour54
Dubai Airport Freezone
Dubai Silicon Oasis
Jebel Ali Free Zone
Dubai Multi Commodities Center
Dubai Internet City
Dubai Media City
Dubai Studio City
Dubai Academic City
Dubai Knowledge Village
Dubai Outsource Zone
Enpark
Intl Media Production Zone
Dubai Biotech Research Park
Dubai Auto Zone
Gold and Diamond Park
Dubai Healthcare City
Dubai Intl Financial Centre
Dubai Logistics City
Dubai Maritime City
Dubai Flower Centre
Intl Humanitarian City
Sharjah Airport Free Zone
Hamriyah Free Zone
Ahmed Bin Rashid FZ
Ajman Free Zone Authority
RAK Investment Authority
RAK Free Zone
RAK Maritime City
Fujairah Free Zone
Fujairah Creative City