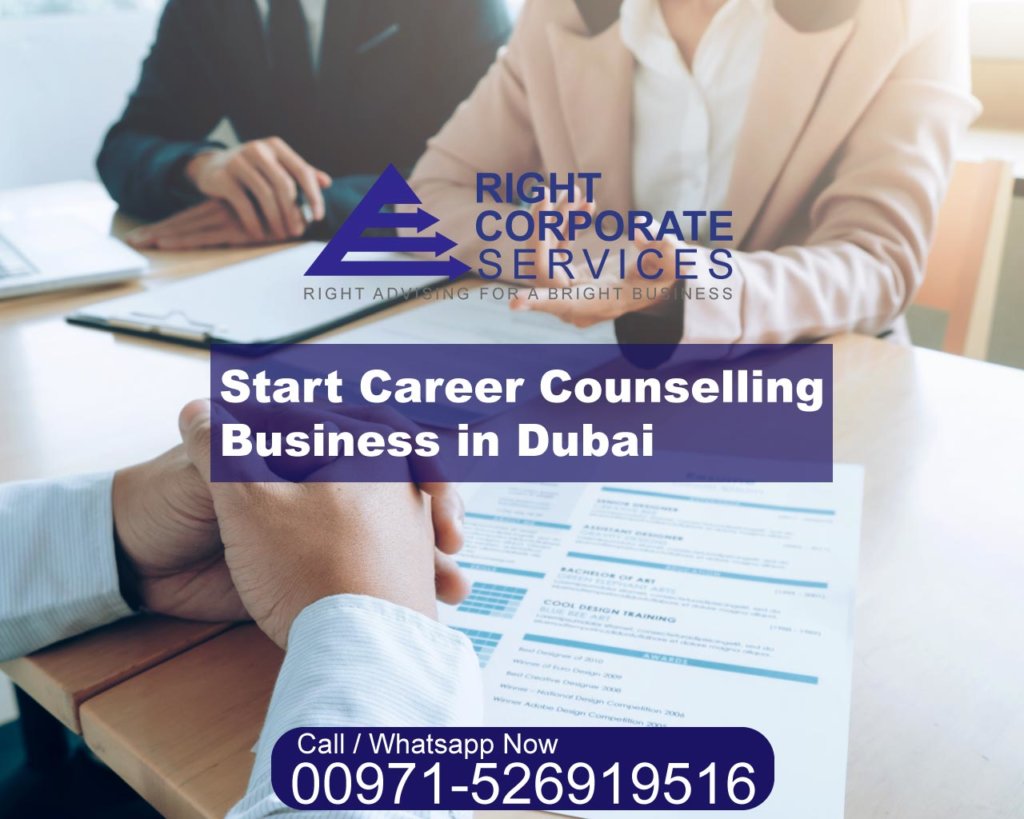 Nowadays, there is a demand for career counseling as many people realize that they need to get into any job with the right mindset and requirements. After starting a job, many people feel dissatisfied with what they are doing. They feel like this is not their calling. This is why there is a need for career counselors. If you are qualified for the job, you can work as a career counselor in Dubai or start your own business. Before you start your business, you should focus on a few things.
1. Choose your Niche
First of all, you should decide your niche and the audience that you are targeting. If you have access to your target audience, you should ask your potential customers about it. Also, look at your competition and see how much competition you will face as a start-up.
 In which niche will you help people find jobs? Do you want to work in the IT sector, commercial sector, healthcare, accounting or educational sector? There are different niches and you can choose the one that you specialize in.
2. Select the Place of Business:
After you have thought about the niche, you need to determine the business place. Will you be working in an office? Do you want to make a company or operate alone? Are you going to deal with clients individually or have a whole team guiding the client at every step of career counseling? Do you want to operate online? You have to keep all of these things into consideration.
3. Operating Online:
Nowadays, you also have the option to work as a career counselor in Dubai online. Some companies have an online portal where they connect clients to potential job openings and vacancies.
4. Get a License:
The next step is to get a license. You must get a license from the Department of Economic Development. If you have a license, it will give you permission to work in one of the free zones in Dubai.
To get the license, you must be qualified.
You need to have a Master's degree, at least, to get the license for a career counseling business in the country.
Prior experience in the field is not mandatory but preferred.
5. Market Your Business:
Once you have filled in the paperwork, gotten your license and set up your office, you need to market your business. For this, you will need assistance from professionals in Dubai. It is best to get guidance from a financial consultancy as they will be able to help you with the country's tax laws, management accounting, and marketing.
You can also get in touch with local career counseling companies and work with them to give group counseling to clients. This will help in establishing your business and growing it. If you want to increase your clients, this is the best way to do so.
Lastly, it will come down to how you deal with your clients. You should be aware of the job placements in Dubai and different regulations for international clients. If you are consistent in your work, you will soon get enough clients to build your company's reputation.
How Right Corporate Service can help you?
With years of our experience in the field of researching and helping people setting up businesses, we could assist you exactly with what initial and advanced steps you need to take to set up a start-up that is actually going to generate revenue. In regard to that, the information we can provide is:
Right Corporate Service can help you in creating a work plan providing a suitable analysis and structure for your business that will end up generating more customers.
The information that we bring is well-synchronized with the rules and laws that must be followed according to the current laws and jurisdictions of the state.
We ensure that our customers go to the right places for the registration of their business documents and get them attested right away.
Conclusion:
In the end, what you've got to realize is that without proper business consultancy and using their detailed research on how to start and grow a business in any particular region, it becomes quite hard for a start-up to thrive in the current market. With us, you will be making sure that you don't get started on the wrong foot and the investment you're going to make after consulting us will be worth it.