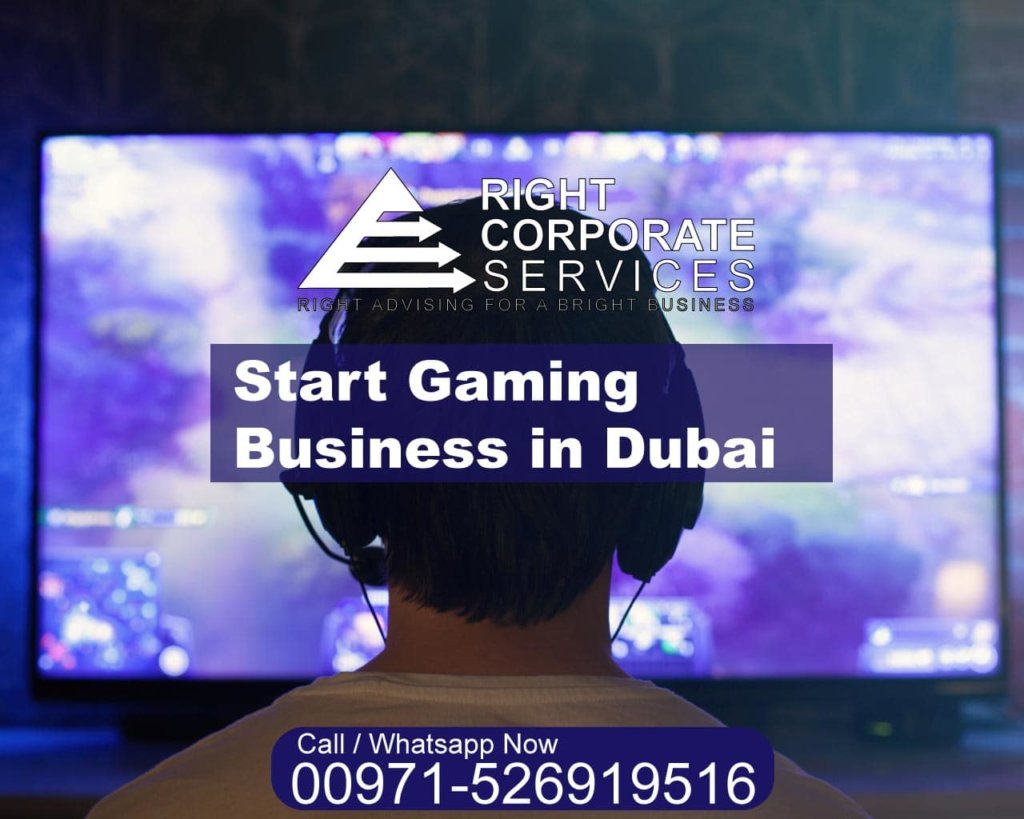 If you have completed all your legal work, it will not take you much time to start your business. Most of the proceedings only take a week or so. However, before starting a gaming business in Dubai, you will need to determine a few things.
1. Type of Gaming Business:
Your business type determines the license you will need. There are three main kinds of licenses that you can get; commercial license, professional license, and industrial license.
A gaming business can be of different types. You can either have a gaming studio where people come to play arcade and other games. Alternatively, you can also set up a shop where you sell games to consumers directly.
2. Naming the Business:
You should also read the legal structure before you start a gaming business in Dubai. Even if you get a license in the free zone, you will have to face some restrictions and abide by them. All of the information is present on the DED's website.
Even for making the trade name of the company, you should read the guidelines on the DED's website. If your trade name does not follow the trade regulations, your license proceedings can be halted.
3. Getting the License:
For a gaming business, you will need an industrial license or a commercial license if you want to set up a shop in any commercial sector of the city. You can get a license from the Department of Economic Development. The authority has 2100 businesses that you can select from. Gaming will be there.
If you get the license in Dubai free zone, you can find your place in one of the 50 trade zones of the city. In a free zone, you get multiple benefits:
Import/Export of things
Tax exemptions
Full Company Ownership
4. Ownership of Business:
You need to understand ownership before you start your business. If you want to have 100% ownership, you must get a license in one of the free zones. Otherwise, a local should have a 51% share in your business.
5. Find Premises for the Shop:
If you have all the forms ready, you should look for places where you can set up your shop. There are many places in the free zone where you can set up your shop. Then, you have to arrange the internet, electricity and other amenities. You will also need someone to work in your shop. Before you hire anyone, you should read the regulations on the DED's website about hiring.
How to Prepare the Paperwork?
To get the paperwork ready, you will need support from local agents and sponsors. There are a lot of financial consultancies in the country that could help you in regulating and managing your business once you are settled.
Before you set up your business, you will need lawyers to make the framework for you. This is not necessary but it will make the task easier. Dubai has made a business set-up process quite simple for everyone since the country is a business destination.
How Right Corporate Service can help you?
Setting up a gaming business in Dubai might have a quite wider scope but it certainly has its limitations that people aren't aware of. However, people who are wise enough to consult a professional consultancy like ours get the right guidance towards taking the important steps that must be taken care of. The things we can help with you are:
We are familiar with every law and jurisdiction that the Government of Dubai allows for such businesses so we shall be helping you according to that.
Besides the initial consultancy about how to set up a gaming business, we help you form the proper structure for your business idea that will actually sell.
Conclusion:
So, if you are planning to start a business there, make sure that you read up everything on the website of the Department of Economic Development. You will find online forms and regulations on the website that you need to kick start your gaming business in Dubai. By getting our consultation services, you will get started on the right foot and will be sure to be getting the full worth of your money.