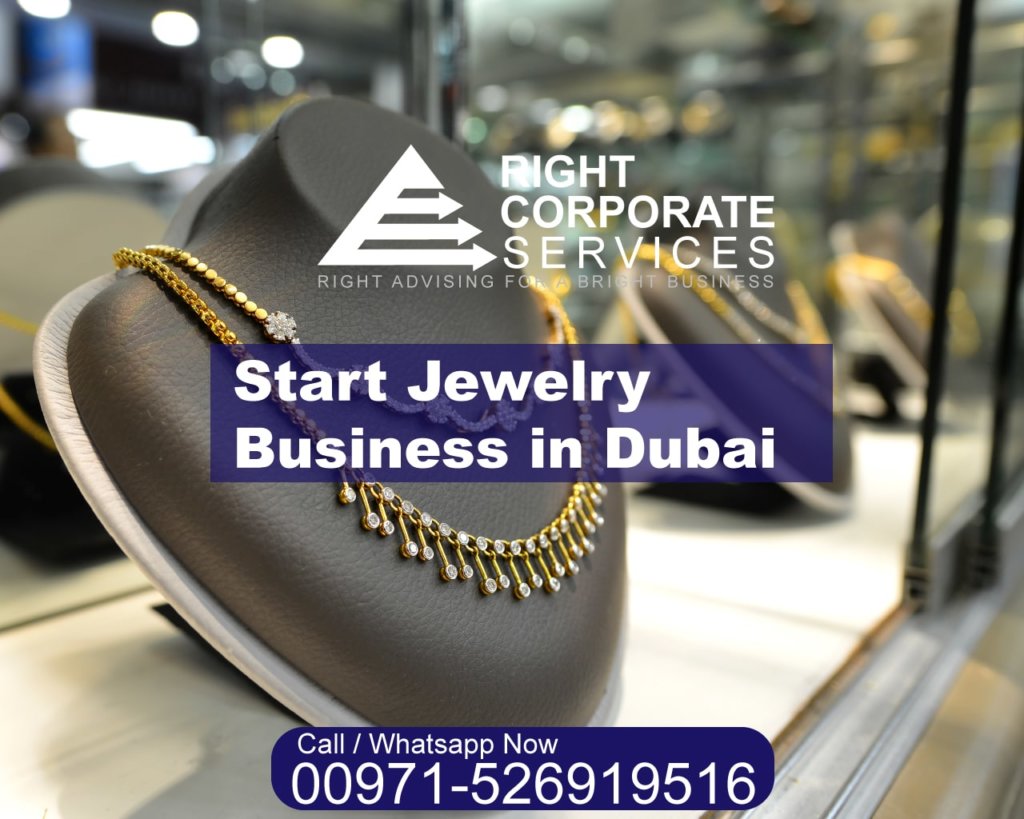 If you want to start jewelry business Dubai, this is the right time to do so as the jewelry market will reach approximately 12 billion dirhams this year. Tourists from all over the world visit Dubai in all seasons so there is always a lot of customers in the country. Dubai is not only known for having exuberant jewelry shops but the country also exports jewelry to about 200 countries around the world.
Why start a Jewelry Business in Dubai?
If you want to start a jewelry business anywhere, it should be in Dubai. Firstly, you will always have an influx of customers as Dubai is a popular tourist destination. Asians are known for spending huge amounts of money on lavish jewelry so you will never have a shortage of customers.
Secondly, people tend to come to Dubai to specifically buy jewelry because it is cheaper there than that it is in their own countries. Since taxes are quite low, the price of jewels is lower and that attracts more customers too.
Setting up Your Jewelry Business Dubai
It is not so easy to set up a jewelry business in the country or earn from it. You need to plan properly and make sure that you are registered. Once you make your way to international channels and form a supply chain, you will start profiting from it.
1. Get a License:
First of all, you need to decide how you are going to incorporate into the jewelry industry, through the rightful channels. There are two main options for you:
The DMCC or Dubai Multi Commodities Center is great for people who are looking for free-zone incorporation. People registered at the center have a membership of DDE or the Dubai Diamond Exchange. The benefit of setting up in the free zone is that you do not need local sponsors and you get 100% ownership of your business.
The second option is to get a license from the Dubai Department of Economic Development. After getting this license, you can set up a shop in the Gold Souk market and deal with customers directly. Or you can set international trade close to Port Rashid.
2. Set a Trade Name:
The legal procedure for getting a license in Dubai requires you to have a trading name. This is mandatory as it allows the government to see the kind of business you will be doing.
3. Select the Premises:
If you get a license for operating in one of the free zones, the jurisdiction can aid you in finding the premises for your business. You have to ensure that you have amenities like water and electricity.
4. Hire Staff:
In most cases, the DED requires you to hire a manager before your registration is done. In a jewelry business, you will need a manager, as per the DED's requirements.
Lastly, setting up jewelry business Dubai will be very beneficial in the long run and you can surely go international in no time.
How Right Corporate Service can help you?
Setting up Jewelry Business in Dubai is a matter of huge investments that are needed to be done right according to the laws and jurisdictions of the government. While we are well aware of those, Right Corporate Service could be the best consultation you are going to get about starting your own business and making it a success in the coming years. Things we can help you with are:
With Right Corporate Service, you shall no longer be worried about creating an effective business plan since we have got things covered for you in that domain.
Every suggestion that we provide leads you straight to where you can get things well within no time and start working according to the business model we have built.
Conclusion:
Creating a successful business is all about the right planning and then implementing it according to your target audience. Hiring our consultation services could lead you to that point that all business owners have dreamt about so make sure that you contact us right now and get the business plan that is actually going to generate sales.