Everything you need for an Offshore Company Setup in Dubai
In UAE an Offshore Company, also known as an International Business Company, is often integrated to adequately enhance wealth and asset management. Going offshore is certainly the most modern and prominent way of managing a business as they offer excellent and tax-efficient strategies for entrepreneurs. The advantages of an Offshore company formation in Dubai are manifold. As prima facie benefits,you get freedom of operations, confidentiality, and ease of running a business. Besides all this, there is an array of excellent and unparalleled benefits for registering an offshore company in UAE.
As a "tax-free" business territory, UAE is one of the established jurisdictions in the world for consolidating offshore company. With state-of-the-art infrastructure, strategic location, relaxed business policies and easy access to the extensive global market, UAE is one of the acclaimed and favored destinationsfor an offshore business setup.
Right Corporate Services assists you with starting an offshore company setup in Dubai and business registration in Dubaiand UAE. As the pioneers in offshore business consultancy, we help our clients to minimize taxes, protect assets and limit liabilities. RIGHT Corporate Service is your one stop destination for all the information you need and helps you figure out how to get the most from an offshore entity.
What is Offshore Company?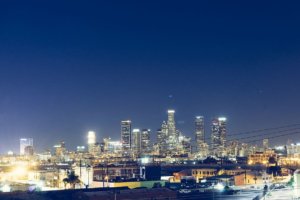 Any corporate entity which can operate only outside the country of its incorporation, but permitted to trade with established domestic companies that have been formed within the same authority are named as an Offshore Company. The company must operate under the tax regime of the jurisdiction of incorporation. Offshore companies are normally formed in a jurisdiction where taxation is much lower and reporting restrictions far more flexible. Other common name for this type of company is,
Non-resident Company
International Business Company
International Business Corporation
Why a Dubai Offshore Company is an excellent corporate structure
Tax Optimized
Renders a better image to clients and suppliers
Complete Anonymity and confidentiality
Fast and reliable process
Advantages of an Offshore Company
Dubai enjoys the reputation of being a secure, tax-free jurisdiction for international banking and company incorporation. Offshore registration in UAE permits 100% foreign ownership and therefore doesn't require any UAE national to function as a shareholder or sponsor.
Complete Privacy
Anonymity & Confidentiality
Asset Protection
Tax Planning and Optimization
Holding Company
Financial Diversification
Separation of Personal Wealth from Corporate Liability
Business Expansion
No Financial Reporting
International Trading
Bank Account with full control
Complete Repatriation of Capital & Profits
Complete Ownership
Strategic Locations
Why Right Corporate Services
Offshore business consultants come with the appropriate knowledge and expertise and can be of great assistance to new business owners looking for bright prospects in UAE.
Right Corporate Services, a leading offshore business consultant, offers end-to-end company establishment and offshore consultancy services to its clients. We have an in-house team of qualified professionals who possess extensive experience in the field of offshore company formation services in Dubai and the other six Emirates.
Incorporation Process
There are a number of issues to consider prior to commencing an incorporation and, as a highly experienced, fully government registered and licensed Agent, will be happy to provide you with guidance and advice on navigating through the whole process.
1. Registering your Company Name:
Choosing a name for your offshore Company is the first element to consider. It is always best to select three names in order of preference, to ensure that the name has not been previously allocated, and to choose the correct 'suffix' for your company… (Ltd., LTD., Limited and LIMTED are all allowable in the UAE).
2. Signing of Corporate Documents:
It is not a government requirement for shareholders and directors to be present when signing incorporation documents.
3. Shareholders, Directors and Company Secretary:
Local regulations only require one Shareholder, one Director and one Secretary – each of which can be an Individual or Corporate entity.
4. Shares and currency of issue:
Issued shares can be in any currency and are usually on a 'non paid up' basis, allocated to shareholders in the denomination of your choice