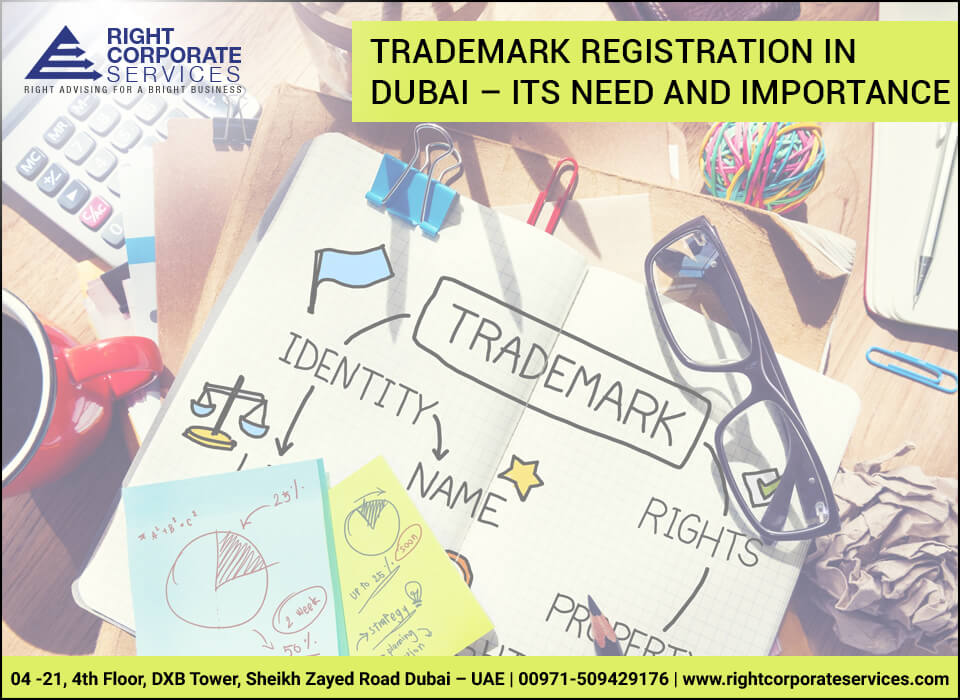 Dubai is the newest Global Business hub that is attracting the entrepreneurial community like a magnet. However, setting up a business in the UAE requires you to fulfill various formalities that ultimately decide the success of your venture. An obligatory requirement for any company that wishes to grow in stature is Trademark registration in Dubai.
Why do you need a Trademark?
You spend a good amount of time brainstorming the name of your entrepreneurial venture, spend a pretty penny to get your logo designed, get your company registered and obtain your business license and then tread on the exhausting journey of starting your business and creating your own identity in the market. But is your identity safe? Is there any way you can rest assured that no one can misuse the goodwill and trust earned by your business? Registering your trademark ensures that your company's credibility remains intact and no other business takes any undue advantage of your reputation in the market.
Benefits of Trademark Registration in UAE
There are several advantages that a registered trademark can bring to a company, especially for those operating in a foreign land.
Trademark registration ensures security. It prohibits other businesses to use your registered trademark without any proper permission from your side. In case anyone does it illegally, they will be penalized. As the owner of a registered trademark, you will have the exclusive rights to that trademark and you can file a complaint against anyone who misuses your trademark.
It is common knowledge that any brand with a registered trademark is seen and noticed by more possible consumers. With a registered trademark, the brand value grows larger in the industry. A registered brand talks of authenticity and originality and separates itself from others making itself more distinguished.
The credibility of your brand also dwells in having a registered trademark. You build a reputation once and every product rides on it thereafter. The very fact that it has its own registered trademark builds on its credibility and it easily wins over consumers because a brand can stand and be recognized for its authenticity.
When a brand known for its good quality and service opts to expand its product to another related line of business, a loyal group of consumers would definitely support them. So if you have plans to expand, be sure that consumers will follow because good quality and service have been proven with the reputation that has been built through the first authentic brand.
Trademark registration greatly appreciates the value of your enterprise over time. A good reputation and a loyal consumer base can affect this even more positively. Thus, a trademarked brand can become an asset to your company and can be used when you would like to secure a loan from financial institutions, banks, lenders, or others.
So if you are still over the fence about registering a trademark in Dubai, or Dubai Mainland company formation procedure, speak to Right Corporate Services to get all the information you need about trademark registration in Dubai or anywhere else in the UAE.