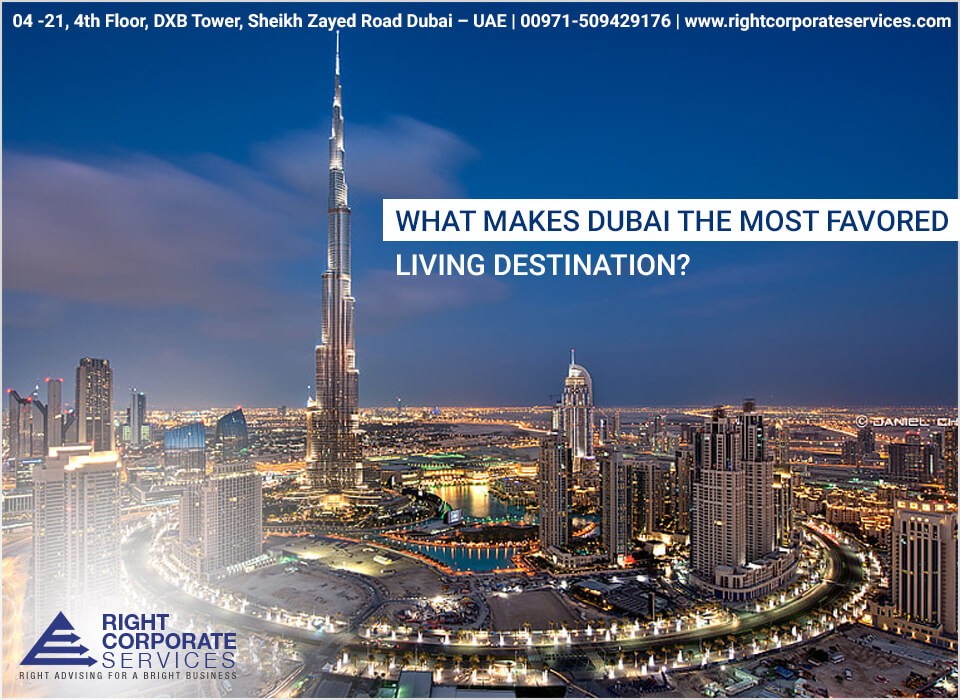 It is quite customary for us humans to look for the most comfortable place to live. But, it is tricky to find the ideal place. If you are trying to find a country that meets your requirements to the maximum possible extent then you must consider Dubai as an option.
Dubai is a vibrant cultural melting pot for people from all over the world that offers you all the thrills of the new environment along with the reassuring comforts of home. It is very interesting to know that over 80% residents of Dubai are actually expats from all over the world so it is very easy and exciting to meet and befriend new people as they are pretty much in the same boat.
Right Corporate Services has helped many people to relocate here and commence a new life in Dubai. Moving to Dubai has its own set of benefits that we are going to discuss in this article.
Safe and stable – The city offers the most modern and futuristic infrastructure that makes it one of the most comfortable and safe places in the world. The process of constant improvement and regeneration to achieve stratospheric growth make it a truly global destination. The stringent laws ensure that crime is very low and due to that, Dubai is steady and prosperous.
Favorable investment policies – The UAE offers a good investment climate where active development of infrastructure, tax free status, security of invested capital not only maintain, but also reinforce the value of your capital.
Modern Luxuries – Modern Dubai boasts of world-class luxury hotel complexes, restaurants, spas, shopping centers, sports and entertainment facilities, golf courses, horse racing, luxury yachts, motor racings, air shows and respectable clubs, international exhibitions and music shows. All these comforts ensure that you are always in the lap of luxury when you're in Dubai.
Tax-free earnings – You heard it right! All that you earn in Dubai is tax-free. This is undoubtedly the primary and overarching reason that brings people from all over the world to Dubai. You can actually save up a lot before returning home and use that money for future adventures.
It's easy to rent – Totally geared towards professional tourists and expats with European standards of living,renting is relatively cheap and easy in Dubai. Serviced apartments are available all over the city, offering a sociable and luxurious way to live. Most of the apartments are furnished with all the modern amenities.
If you are moving to Dubai and want to make a success of it, then all you need is a little foreknowledge and good planning. Right Corporate Services can offer you the much needed professional assistance for a business set up in Dubai Mainland. We assist you in making the most of its endless, luxury trappings by getting out there, working hard, meeting new people and seizing opportunities for business, travel, and play.